Molėtai – the land where everything is real... It includes the treasures of nature, people and their experiences.
Molėtai is preserved harmony. Everything begins here. It is a place to live, work and create your business history.
For someone it is a home, for others – a work. But for everyone it is an opportunity to create for Molėtai and in here.
Everything begins here
Molėtai, located near the capital of Lithuania, is one of the most beautiful lands with almost 300 lakes in Lithuania.
The district is only 60 km away from the capital of Lithuania. It is an increasing advantage for people working in Vilnius, but looking for a quality living environment in the countryside. Molėtai District Municipality provides funding to help young families to buy their first. There are also lower real estate rental prices in the district and one of the cheapest business licenses in Lithuania.
Molėtai is considered as a place of new opportunities. Whether it is realising your dream or venturing upon a potential investment, everything begins with a new idea.
Molėtai District Municipality aims to help and encourage businesses. Business incentive programmes have been developed and are being implemented to offer financial support and tax deductions. Moreover, Molėtai district municipality seeks to reduce the obstacles faced by the district's entrepreneurs and create a system of incentives for business.
Have an idea for business? Implement it in here.
To know more about Molėtai, please visit our presentation: HERE.
Average salary in Molėtai District (bruto), EUR
(Information by Lithuanian Department of Statistics)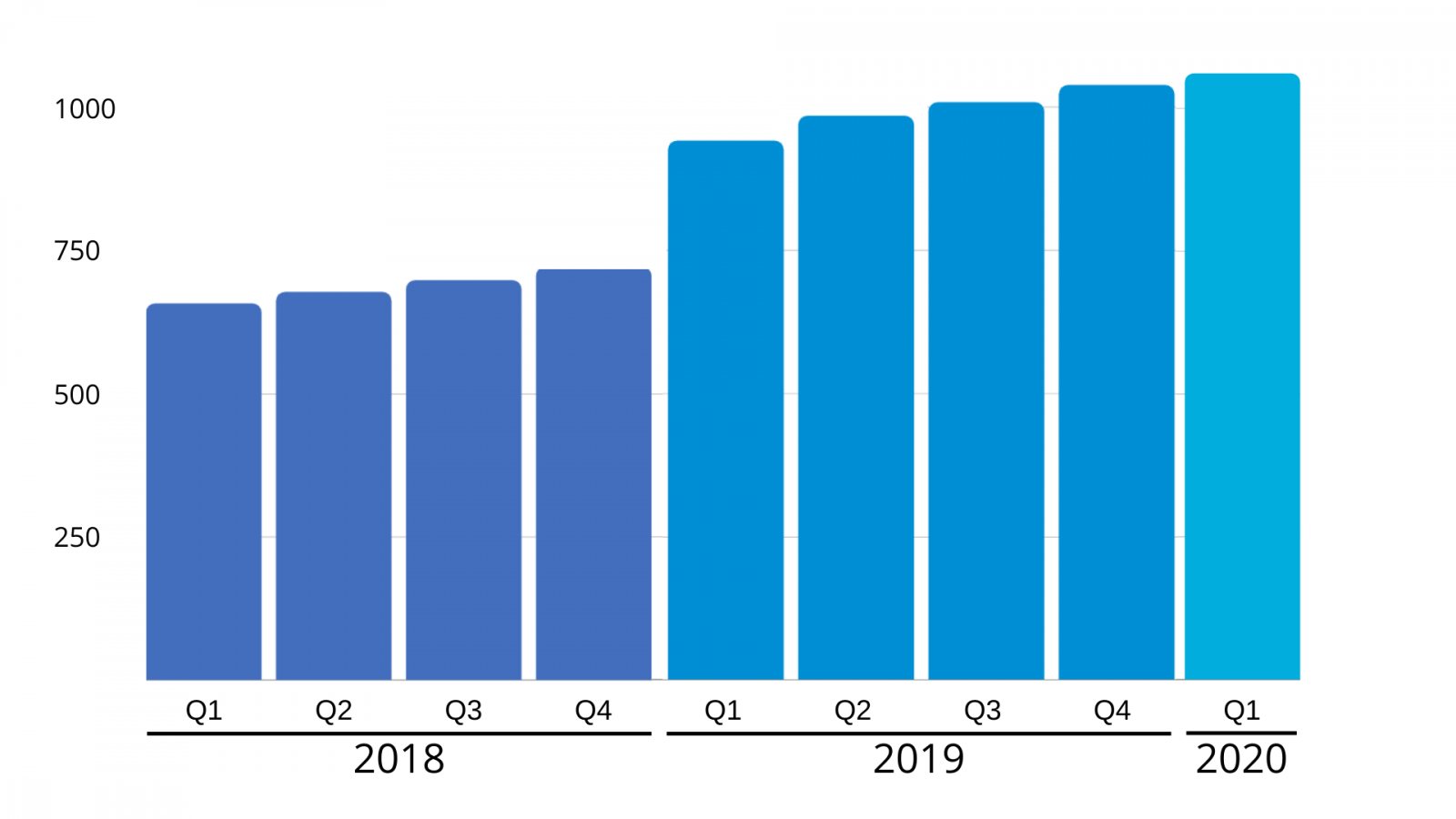 The number of tourists in accommodation establishments
in the districts of East Aukštaitija (2019)
(Information by Lithuanian Department of Statistics)