Molėtai is a town in harmony with nature. It comprehensively convenient for those working and looking for rest. Everything is at hand, so you don't have to look far for the pleasures of nature after a day of work.
Workspaces
The Public Library in the center of the town have different spaces for individual or team work. It's called a LIBRARY-OFFICE. Such place has already been discovered by many creative people or remote workers (especially in the summer).
Comfortable workspaces.
Free wirelless internet.
Opportunity to participate in events.
More information about services in The Molėtai Public Library: [email protected]
Accommodation
Guest house "Kelmynė". Near Moletai, at the nature shelter, you will find the guest house "Vila Kelmynė", which has 12 rooms (44 beds) and a cozy modern café. Next to the guest house you will find the most popular attractions of the town of Molėtai – Lake Pastovis, hiking recreational trail around the lakes of Molėtai town, wake park "Flip point" and more.
Guest house "Senoji užeiga" is located in the very center of Molėtai. The guest house features 6 cozy, modern rooms. Newly reconstructed rooms, cozy cafe and calm neighbourhood provides a great place for guests to relax after a busy day. From here you can easily reach reach the beach, Sculpture park and other attractions of the town or try hiking recreational trail around the lakes of Molėtai town.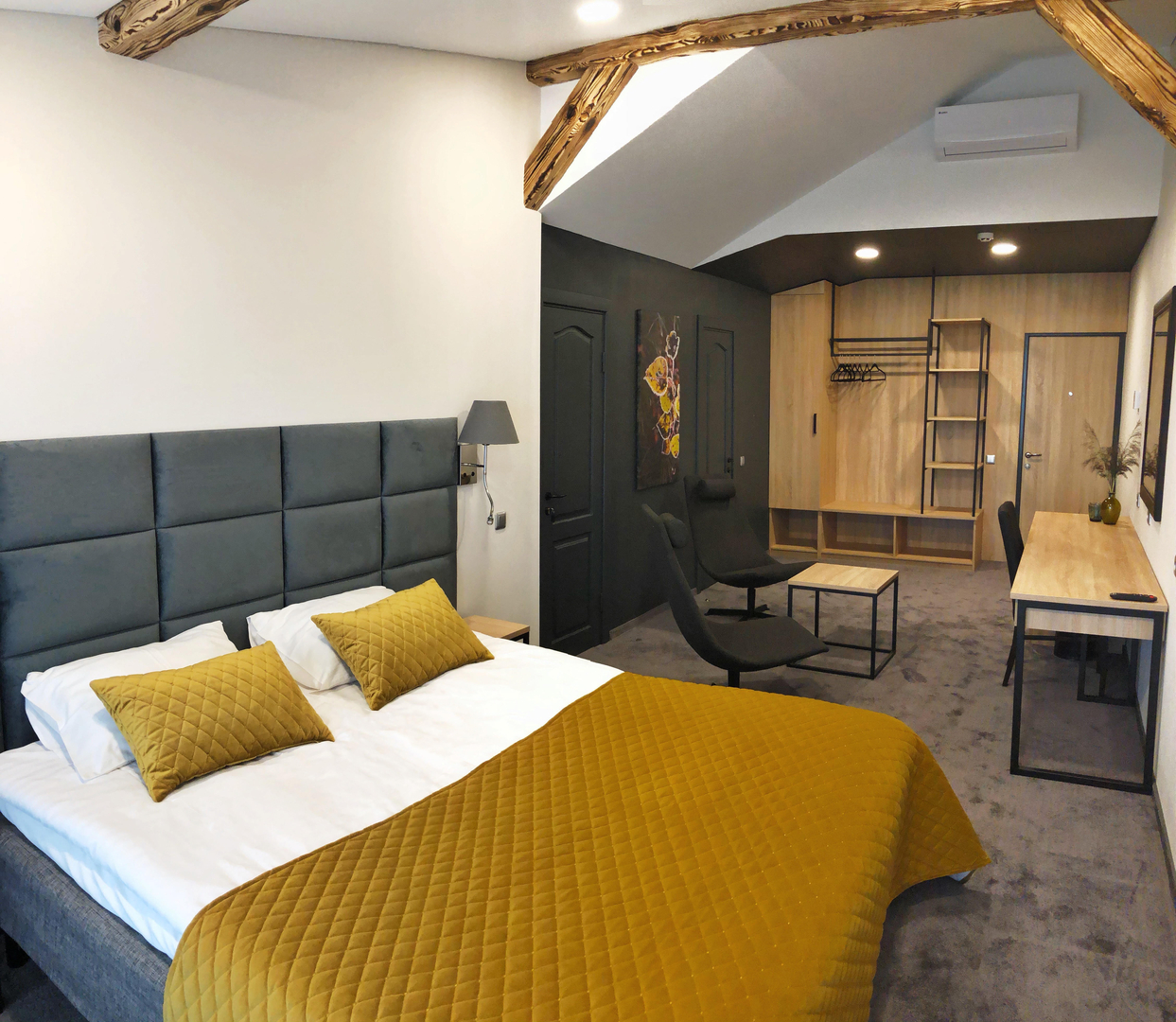 Leisure
The best way to know the town of Molėtai and its surroudings – go for a walk along the town.
There are two lakes in the town of Molėtai – Pastovis and Pastovėlis. Along them is a cognitive recreational trail. This is a great opportunity to see Molėtai differently. Walking or cycling along the trail you will find many sculptures and park of sculptures, Walking Bridges over Lakes, Outdoor Skating rink, Trampoline, Children's Playground, Multiple Bathing Areas or benches for rest.
What about sports? No problem. Sports grounds are available to visitors, hosting a variety of sports such as basketball, football and tennis.
Very soon we will invite everyone to the new pool. So even more activities coming soon!